August 3, 2021
World-Class U.S. Auto Museums Join Forces to Drive Car Culture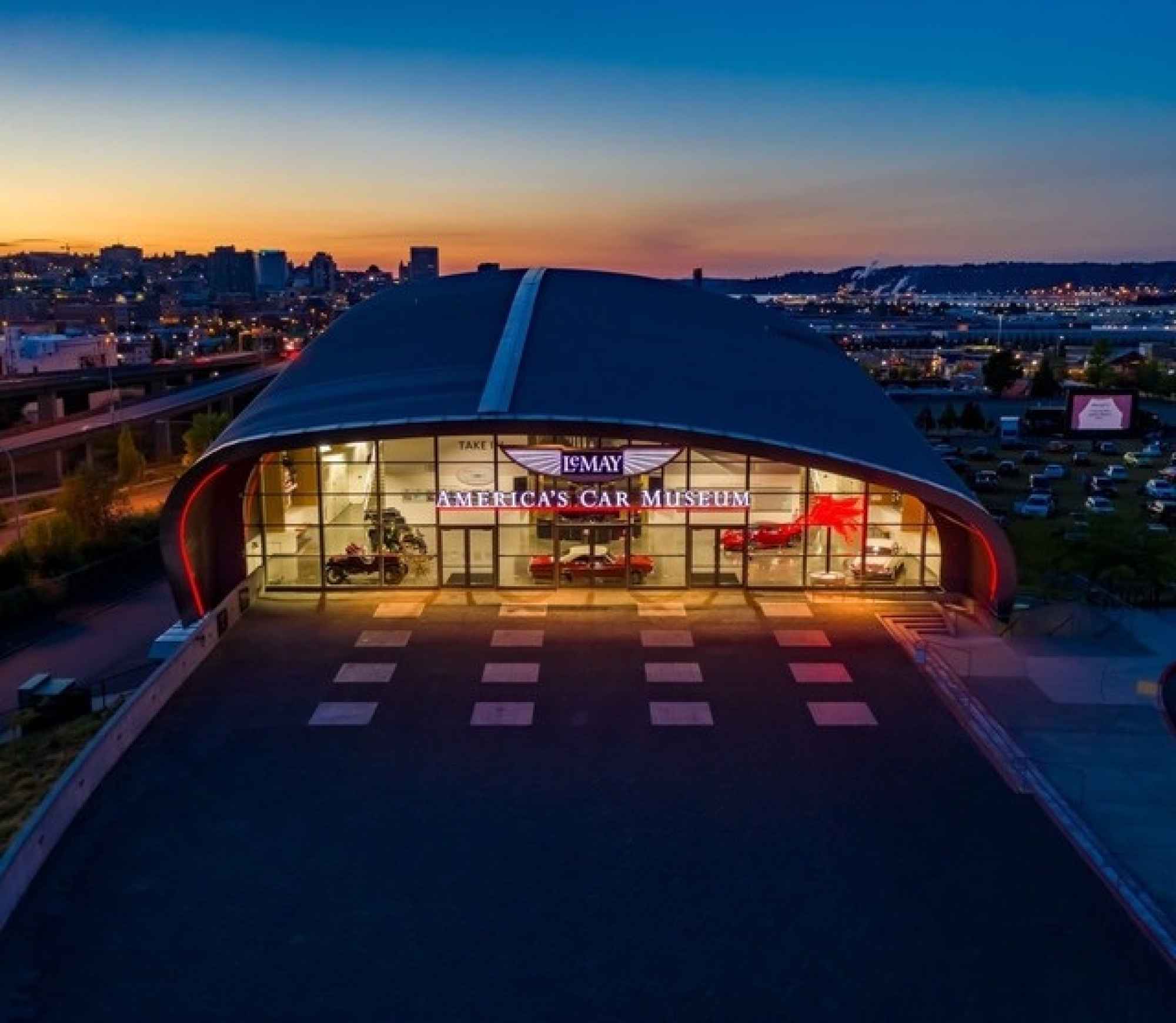 America's Automotive Trust forges partnership between Gilmore Car Museum, LeMay – America's Car Museum and America on Wheels Museum to introduce 'On the Road' reciprocal membership
TACOMA, Wash. (August 3, 2021) – Through the joint efforts of America's Automotive Trust and Gilmore Car Museum, a new partnership has formed for 'On the Road' membership, which offers reciprocal member benefits at multiple museums across the U.S. The partnership is designed to help eliminate the silos that many museums work in by collaborating and encouraging members of one organization to explore another in other areas of the country, especially by way of a great road trip.
The participating partner auto museums providing reciprocal exclusive benefits to its members are:
America On Wheels Museum, in Allentown, Pennsylvania
Gilmore Car Museum, in Hickory Corners, Michigan
LeMay – America's Car Museum, in Tacoma, Washington
"The best way to perpetuate car culture is by working together to break barriers, enhance experiences and offer frictionless ways for passionate enthusiasts to enjoy cars," said America's Automotive Trust's CEO, Tabetha Hammer. "Our 'On the Road Membership' and the partnership between these three incredible museums is an important first step in what I believe can become a revolutionizing way we think about and enjoy auto museums in the future."
Current members of each participating museum are encouraged to take advantage of the reciprocal benefits, and are entitled to receive:
FREE museum admission
FREE parking
10% discount on museum store merchandise
"We're thrilled that our Gilmore members will be able to enjoy memorable visits to these other spectacular destinations when traveling throughout the country," said Josh Russell, Executive Director of the Gilmore Car Museum. "It's a terrific benefit for our valued members, who should also plan to join us when America's Automotive Trust's The Drive Forward rally stops for a celebration at the Gilmore campus in Hickory Corners on Friday, September 17th."
When visiting each museum, members should plan to bring and show their current Membership Card from their "home" museum at Guest Services, to receive free entry.
For questions or more information:
******
About America's Automotive Trust
America's Automotive Trust was founded in 2016 to secure our automotive heritage for future generations. We draw together like-minded organizations to honor the past, celebrate the present, and drive the future of car culture with the greatest impact. Member organizations, including LeMay – America's Car Museum, RPM Foundation, America on Wheels Museum, Club Auto, and Concours Club, work together to foster a strong community where all enthusiasts can thrive – from the classroom, to careers, to the open road. America's Automotive Trust is a nonprofit 501(c) (3) organization. For more information, visit americasautomotivetrust.org.
About Gilmore Car Museum
The world-renowned Gilmore Car Museum – North America's largest auto museum with more than 400 vehicles on display -- is located midway between Chicago and Detroit, just 20 minutes north of Kalamazoo, or 45 minutes south of Grand Rapids. The museum is a 501(c)(3) nonprofit organization, whose mission is to tell the history of America through the automobile.