Gilmore Garage Works Return to School Update - 8/18/2020
In Person Classes Postponed
The Gilmore Garage Works (GGW) program has been evaluating many options for students to attend the program for the 2020-2021 school year. Due to the pandemic and associated challenges to provide a safe learning environment, the GGW program will not conduct in-person classes until the Covid-19 situation has improved. We will be constantly monitoring the spread of the virus, coordinating with state directives, evaluating other school programs, and assessing our capacity to provide a safe learning environment and will announce a re-opening date as soon as conditions allow.

Virtual "Hands-On" Training will be offered
In the interim, and in an effort to provide continuity of training we are planning an on-line (virtual), hands-on, training program for release within a few weeks. On-line and hands-on seem to be contradictory concepts, however our plan will achieve this using scale models that students would assemble at home while participating in on-line presentations and teaching from GGW. Students will have an opportunity to learn automotive theory while developing mechanical skill sets, attention to detail and quality while completing personal projects at home with materials provided by the program. Details of this course will be released soon and will be posted on the website and distributed to students, parents, and mentors for enrollment.
This has been a difficult decision for all of us and together we will make the most of a challenging situation. For specific questions, please email Education Director, Fred Colgren.

---
"Our intent is not to turn out welders, painters or restoration professionals, but to introduce students to a unique environment and give them exposure to hands-on experiences that we hope will motivate them to pursue further education, training, and a career."

Michael Spezia, Former Executive Director (2001-2016), Gilmore Car Museum
---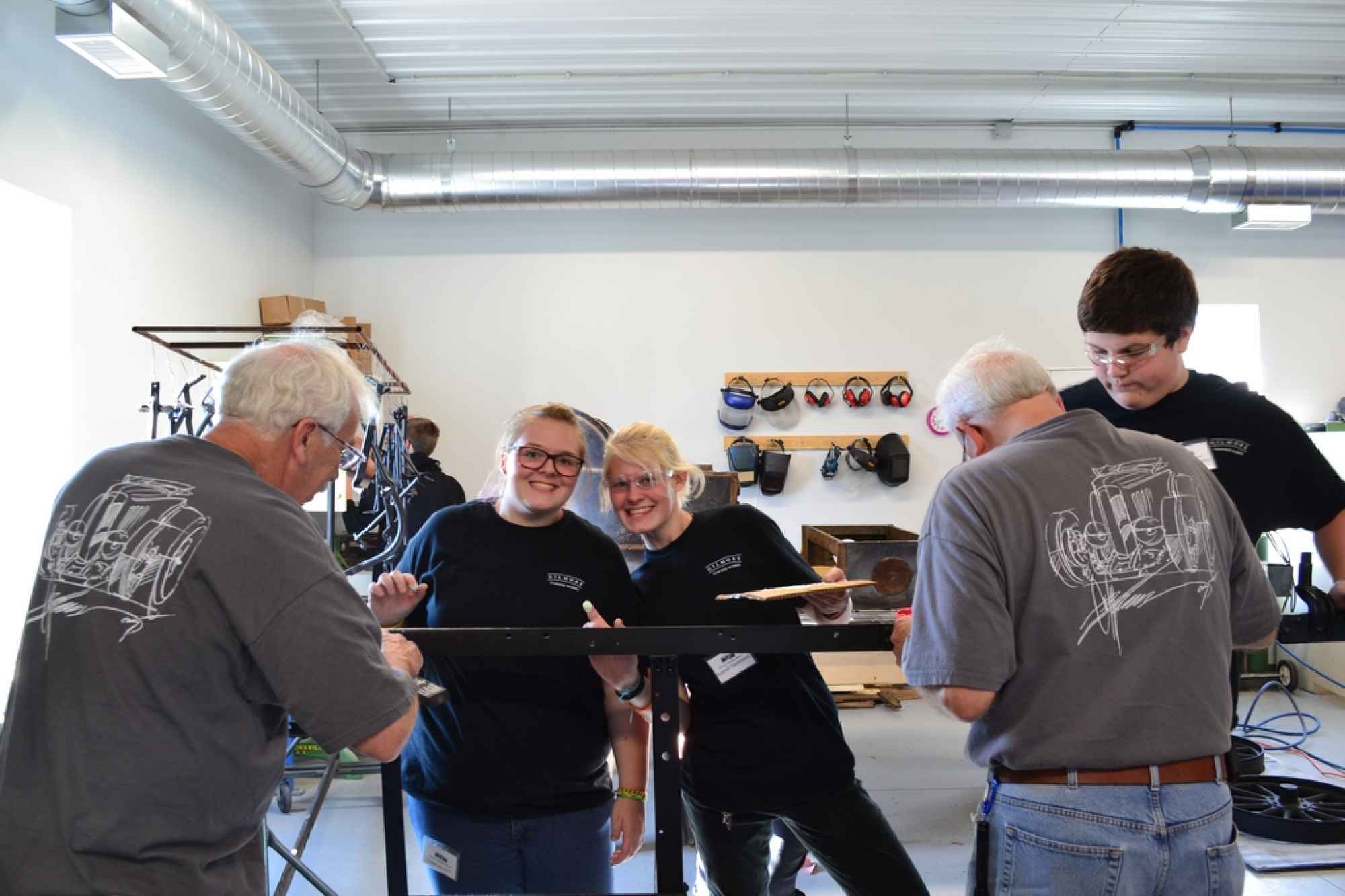 Gilmore Garage Works™ Putting Education In Motion
Backed by generous donors and fueled by the passions of a team of mentors, we launched the Gilmore Garage Works after-school enrichment program in the Fall of 2009. Today our mentors provide insight-filled instruction in automotive technology, giving students skills in welding, painting, and fabrication.
The goal: guide students down career paths while developing in them an appreciation for automotive history, as well as the soft skills of personal responsibility, consistent attendance, and the importance of personal presentation.
Students leave the Gilmore Garage Works program with a resume, a portfolio, and personal letters of recommendation—as well as self-confidence and a sense of accomplishment.
To become part of this critical program, as a mentor, student, or as a financial supporter, please contact Director of Education, Fred Colgren, in our Education Office or call 269-953-9021.

---
"It's fun, it's all great. I like learning new stuff every time I'm here."

William Boyd, Former Garage Works Student
---
Support The Program
Show your support for our Garage Works high school restoration program by grabbing a Gilmore Garage Works Supporter t-shirt! Shirts are available for $20 and can be purchased during Wednesday Night Cruise-Ins or in the museum store.