2022 Garage Works Season Set for September Start
Garage Works Open House

Tuesday, September 20th
5:00pm to 7:00pm
For new students and parents to visit, tour and apply for this season's class. Refreshments will be provided.
First Day of Garage Works

Thursday, September 22nd
4:00pm to 7:00pm
---
John Chapman
Gilmore Garage Works Program Manager
Meet New Program Director, John Chapman
John Chapman has been a longtime mentor in the Gilmore Garage Works program, and following his recent retirement from Eaton Corporation, has taken over responsibility as Gilmore Garage Works Program Manager.
John Chapman was born in Chicago, Illinois, and grew up in nearby South Haven, Michigan. He graduated from Western Michigan University with a Bachelor's Degree in Mechanical Engineering in 1986, and recently retired from Eaton Corporation - Vehicle Group after 35 years of service. While at Eaton, John worked primarily in automotive valve train system development, and his responsibilities included designing, validating, and launching valve train components for major Original Equipment Manufacturer (OEM) customers. Products included intake/exhaust valves, hydraulic and mechanical lifters, diesel EGR valves, and gasoline direct injection pump actuators. John provided extensive valve train system and component training to Eaton new hires, and to Automotive Aftermarket & OEM customers. Beyond vehicle restoration, John's other interests include woodworking, hunting, and fishing.
---
Gilmore Garage Works™ Putting Education In Motion
Backed by generous donors and fueled by the passions of a team of mentors, we launched the Gilmore Garage Works after-school enrichment program in the Fall of 2009. Today our mentors provide insight-filled instruction in automotive technology, giving students skills in welding, painting, and fabrication.
The goal: guide students down career paths while developing in them an appreciation for automotive history, as well as the soft skills of personal responsibility, consistent attendance, and the importance of personal presentation.
Students leave the Gilmore Garage Works program with a resume, a portfolio, and personal letters of recommendation—as well as self-confidence and a sense of accomplishment.
To become part of this critical program, as a mentor, student, or as a financial supporter, please contact Director of Education, Fred Colgren, in our Education Office or call 269-953-9021.

"Our intent is not to turn out welders, painters or restoration professionals, but to introduce students to a unique environment and give them exposure to hands-on experiences that we hope will motivate them to pursue further education, training, and a career."

Michael Spezia, Former Executive Director (2001-2016), Gilmore Car Museum
---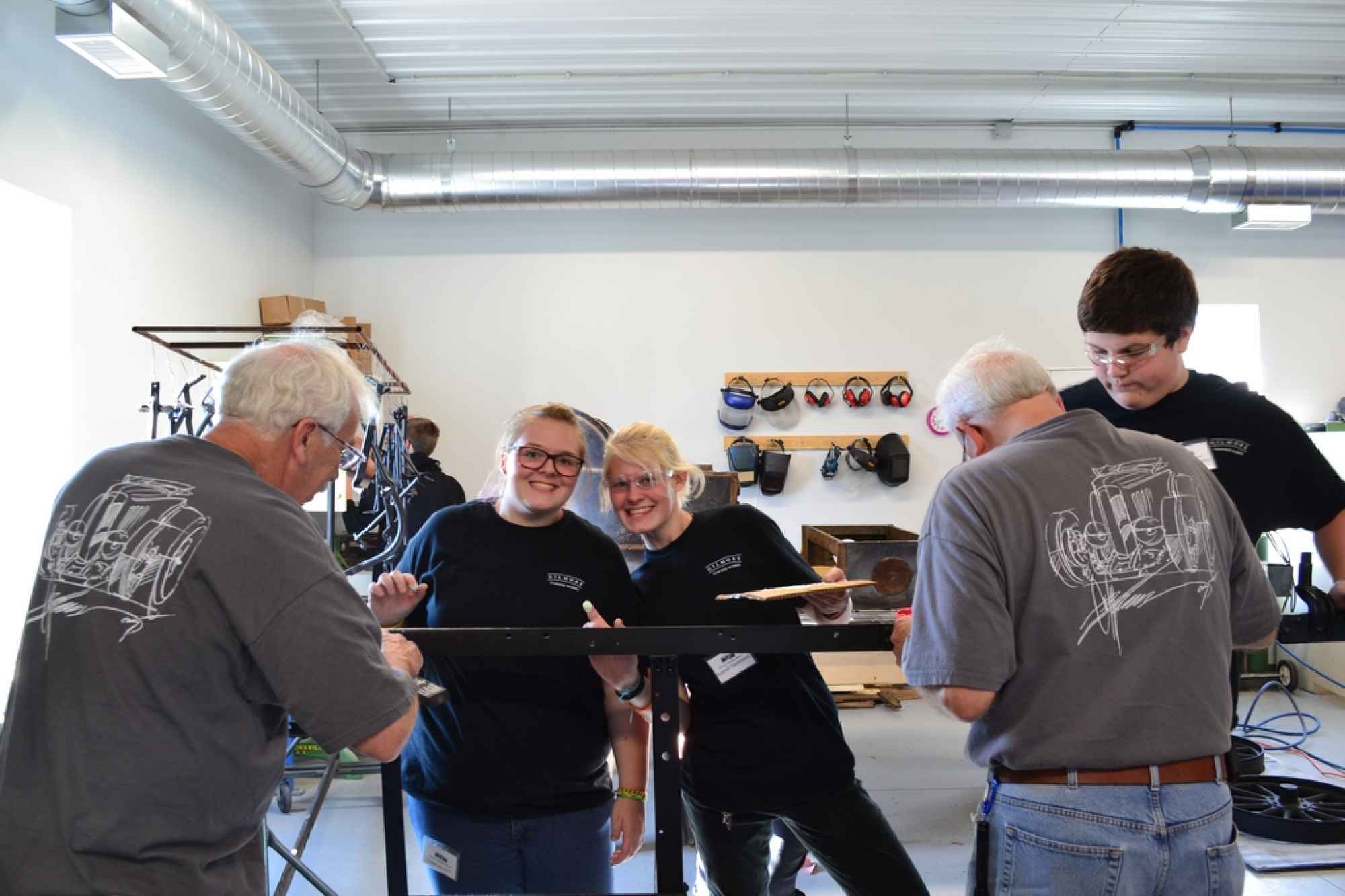 ---
"It's fun, it's all great. I like learning new stuff every time I'm here."

William Boyd, Former Garage Works Student
---